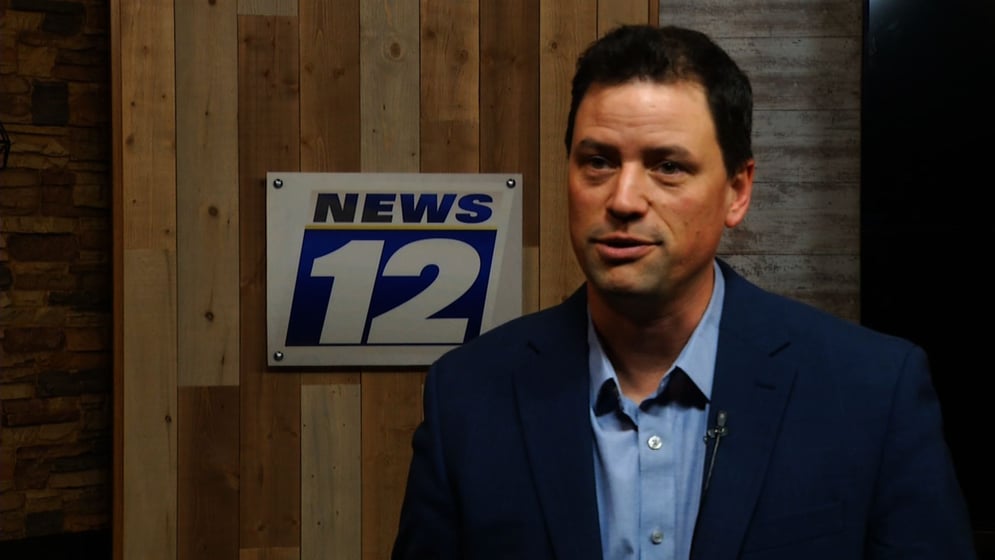 Following Brian Bakst's lead on Saturday, we posted Not so gracious now: Tim Miller, 3 running buddies expel selves from MNHouse GOP caucus.
Reading more about the development in Mark Fischenich's article at the Mankato Free Press, Munson, 3 others split from GOP caucus, we learned that anti-omnibus-prime reforms are part of the New Republican Caucus agenda. Fischenich reports:
Working together, with like-minded lawmakers and possibly with some in the Democratic majority, Munson said the group would like to institute legislative reforms to bring more transparency and order to the lawmaking process.

"How can we do things better and have better discussions instead of leadership deciding what's voted on," said Munson, whose district includes most of Blue Earth County outside of the immediate Mankato area plus parts of Waseca, Le Sueur and Watonwan counties.

A specific example is a planned push for single-topic bills — curtailing the common practice of compiling dozens of bills into a large omnibus bill for a single up-or-down vote, often in final days or hours of a legislative session, Munson said.
It's good to see them embracing Speaker-elect Hortman's leadership; we wrote about her plans back in November's MN House Speaker-elect Hortman intends to make "Omnibus Prime" bills a thing of the past. 
As we noted then, Governor-elect Tim Walz would like to ban omnibus-prime style bills (it should be noted that not all omnibus bills stray from the path of single-issue legislation; instead, bills that have been heard in committee for funding programs related an area like transportation or natural resources are added to an omnibus bill; it's when policy that's unrelated to the funding--or different policy/funding areas are lumped together that the monster bills emerge).
One vehicle for achieving this reform might be an updated HF4501, Golden Valley DFLer Mike Freiberg's end-of-session bill to amend the Minnesota state constitution to expand the single-issue rule. Indeed, New Republicans Cal Bahr, East Bethel, Steve Drazkowski, Mazeppa, and Munson are co-sponsors, along with senior Democratic lawmakers like Rochester's Tina Liebling and Minneapolis' Frank Hornstein.
If the language is passed by both houses of the legislator, voters would be asked:
"Shall the Minnesota Constitution be amended to prohibit laws from containing more than one policy topic within a single subject and to prohibit major finance and revenue laws from containing policy items with no or negligible fiscal impact or which are not directly related to a fiscal item contained in the law?
New Republican Tim Miller appears to be the caucus outlier on this one. Not only is he not a co-sponsor of the reform, he voted for the 990-page Omnibus Prime supplemental budget bill that Governor Dayton vetoed last May. The final roll call vote in for SF3656 shows Bahr, Drazkowski and Munson joined 46 other lawmakers in voting no for a bill the Governor condemned in a release about his veto:
"This terrible bill and the resulting veto are your creations," said Governor Dayton in his veto letter on the Republican Omnibus Budget Bill. "Never have I seen a legislative session so badly mismanaged, less transparent, and more beholden to monied special interests."

Throughout the 2018 Legislative Session, Governor Dayton urged the Republican Legislature to support compromises that would deliver on priorities important to Minnesota families, including: tax cuts for over 2 million Minnesotans; Emergency School Aid; school safety; requiring big pharmaceutical companies to contribute funding to address our state's opioid crisis; reforms to protect seniors and vulnerable adults from abuse and neglect; and more. Unfortunately, Republican Legislators repeatedly sided with powerful special interests over Minnesota's kids, families, and seniors. .  . .


The Republican Omnibus Budget Bill vetoed by Governor Dayton put the priorities of powerful special interests ahead of the needs of Minnesota schoolchildren and families. The bill totaled 990 pages, was riddled with controversial policy provisions, and was introduced just two-and-a-half hours before it was put up for a final vote in the Legislature. The bill played politics with school safety, protected big pharmaceutical companies, sided with industry lobbyists over older and vulnerable adults, and protected health insurance companies from competition – denying Minnesotans access to more affordable health care. To learn more, read Governor Dayton's veto letter by CLICKING HERE.
While the New Republicans may side with DFL reforms on the process, we're curious to see who they work together with other Republicans, Democrats and the new governor in crafting solid policy solutions.
One of these is not like the others
One final note. Prinsburg New Republican Representative Tim Miller seems to be something of an outlier in the group. His objections to Daudt's leadership appear to be personal, claiming the "leader and some of his supporters have become too hostile toward me." It's not surprising that there's tension after he challenged Daubt for the Minority leader slot, as we reported on November 12.
There's another difference: in rankings by a repurposed Tea Party group, Action 4 Liberty. Drazkowski and Munson tied for the number one slot on the group's House Scorecard, with each clocking in at 93 percent support of the group's agenda; Bahr is third at 71 percent. Miller, on the other hand, is down-list at 43 percent, ten points or more below DFLers like Minneapolis' Jean Wagenius (54 percent)' St. Paul's Rena Moran (58 percent); North Minneapolis' Raymond Dehn (top DFler at 64 percent). Many, many Democrats did better here than Miller.
Miller seems stifled in his ambitions for higher leadership positions, having not only lost out to Daudt for Minority Leader, but also deciding to end his congressional bid, having discovered that raising campaign cash is hard. It certainly was complicated in this chapter of his 2016 state legislative campaign fundraising.
Post-primary HRCC IE spending on Munson's general special election bid
In our earlier post about the new caucus, we'd cited an opinion piece that claimed that the Republican House leadership were supporting Munson's primary opponent in the special election to replace Tony Cornish. Whatever the merit of that claim, it's clear that the HRCC didn't spend any money on Independent Expenditures in the primary for either candidate.
However, as the screengrab from the first  quarter 2018 campaign finance report from the HRCC illustrates, the spending for Munson began as the ink dried in that primary contest on January 29, with the HRCC spending a total of over $19K in Independent Expenditures in the relatively non-competitive general election:

Apparently, nearly $20,000 isn't enough love after that rocky start.
Photo: Jeremy Mnson upon winning last winter's special election. Image via KEYC-TV in Mankato.

If you appreciate our posts and original analysis, you can mail contributions (payable to Sally Jo Sorensen, 600 Maple Street, Summit SD 57266) or use the paypal button in the upper right hand corner of this post. Those wishing to make a small ongoing monthly contribution should click on the  paypal subscription button.

Or you can contribute via this link to paypal; use email [email protected] as recipient.