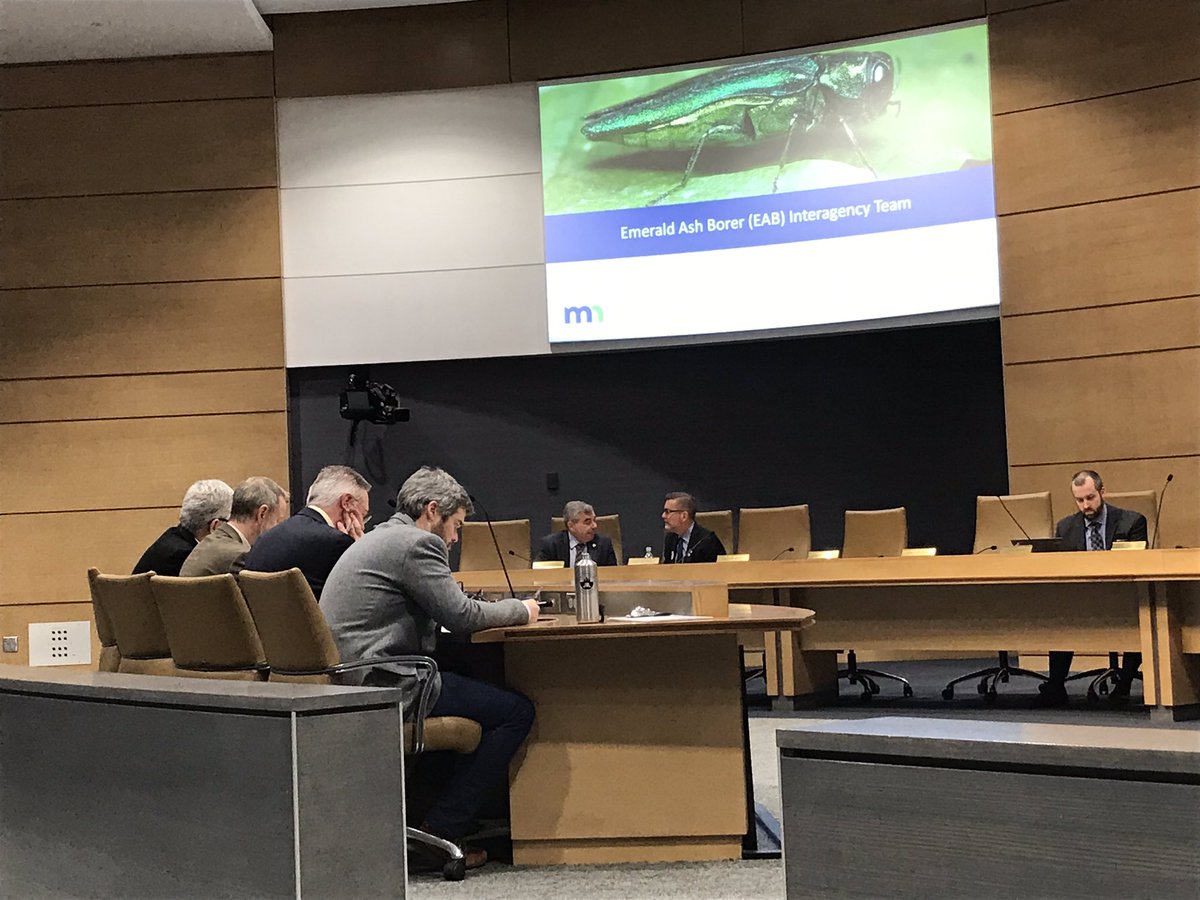 While recent news reports proclaimed A benefit of extreme cold: It kills the dreaded emerald ash borer, those listening to multi-agency and expert testimony in the Minnesota House Environment and Natural Resources Policy Committee learned that even a polar vortex is no match for the horrible borers.
One committee member tweeted:
"One thing to remember is the cold is not a cure. EAB populations can and will rebound". Says Angie Ambourn, MN Dept of Agriculture, Minnesota responds to #EAB 🌳🌳🌳#mnleg pic.twitter.com/mJvosmyOUA

— Rep. Rick Hansen (@reprickhansen) February 6, 2019
Here's the hearing:
Photo: The Minnesota Shade Tree Advisory Committee tweeted this image of a giant EAB projected in the committee room.
If you appreciate Bluestem Prairie, you can mail contributions (payable to Sally Jo Sorensen, 600 Maple Street, Summit SD 57266) or use the paypal button in the upper right hand corner of this post. Those wishing to make a small ongoing monthly contribution should click on the  paypal subscription button.

Or you can contribute via this link to paypal; use email sally.jo.sorensen@gmail.com as recipient.