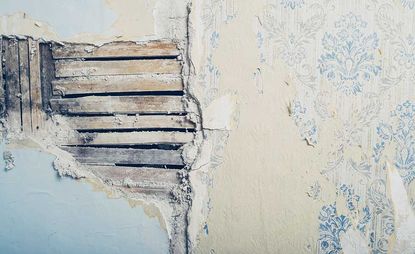 I won't be posting for a week on Bluestem Prairie while I attend to some home repairs and house painting, as the air quality allows.
Thanks for your patience.
Photo: A plaster wall in need of repair. About the way an upstairs closet looks. Via iStock.
If you appreciate Bluestem Prairie, you can mail contributions (payable to Sally Jo Sorensen, 600 Maple Street, Summit SD 57266) or use the paypal button in the upper right hand corner of this post. 

Or you can contribute via this link to paypal; use email [email protected] as recipient.
I'm on Venmo for those who prefer to use this service: @Sally-Sorensen-6